**HALF-STAFF ALERT~ September 11, 2017** In Remembrance ~ Patriot Day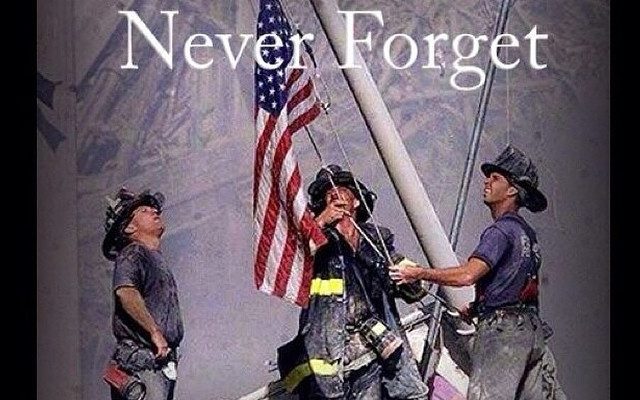 PATRIOT DAY ~ A day of Remembrance & Honor
Monday, September 11, 2017
FLY YOUR FLAG AT HALF STAFF THIS DAY
Presidential Proclamation –
On Patriot Day, we honor the nearly 3,000 innocent lives taken from us on September 11, 2001, and all of those who so nobly aided their fellow citizens in America's time of need. We rededicate ourselves to the ideals that define our country and unite us as one, as we commemorate all the heroes who lost their lives saving others.
September 11, 2001, will forever be one of the most tragic days in American history. Through the unimaginable despair, however, ordinary Americans etched into our history remarkable illustrations of bravery, of sacrifice for one another, and of dedication to our shared values. The shock from the indelible images of the smoke rising from the World Trade Center and Pentagon gave way to countless inspiring videos of co-workers helping one another to safety; of heroes running into collapsing buildings to save the innocent people trapped within; and to the unforgettable story of the patriots who charged the cockpit of Flight 93 to save untold numbers of lives. These heroes moved us with their bravery. They make us proud to be Americans…
…September 11, 2017, as Patriot Day. I call upon all departments, agencies, and instrumentalities of the United States to display the flag of the United States at half-staff on Patriot Day in honor of the individuals who lost their lives on September 11, 2001. I invite the Governors of the United States and its territories and interested organizations and individuals to join in this observance. I call upon the people of the United States to participate in community service in honor of those our Nation lost, to observe this day with appropriate ceremonies and activities, including remembrance services, and to observe a moment of silence beginning at 8:46 a.m. Eastern Daylight Time to honor the innocent victims who perished as a result of the terrorist attacks of September 11, 2001.
>>click here to see our full e-mail campaign to read the full Proclamation<<