PEACE OFFICERS MEMORIAL DAY, MAY 15 2013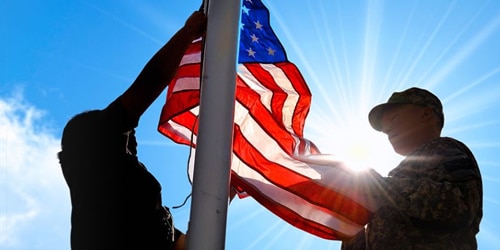 The President of the United States has ordered all governmental and public United States flags be flown at half-staff for the duration of May 15, 2013 to pay tribute to the men and women whom have taken the oath to protect and serve and to keep the neighborhoods of the country safe.
Please observe Peace Officers Memorial Day by responsibly lowering your flag to half-staff. Remember, the proper way to bring the flag to half-staff, is to give the full raise of colors to the height of the flag pole, and then descending the flag to the half-staff position. And when bringing the flag down for the day, please raise the colors to full staff and then back down again.
Have a great day,
Stars & Stripes Daily